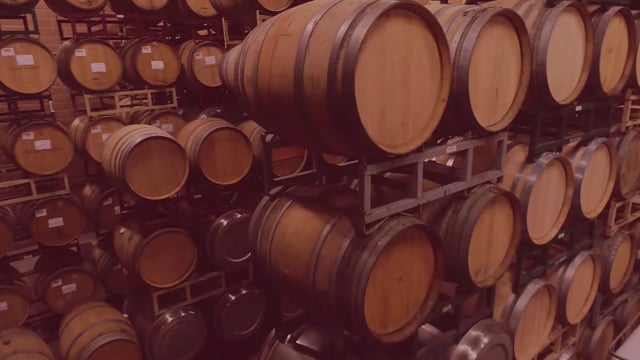 Alpha Sigma Tau's premium wine brand and club, 510 Pearl Napa Valley, in partnership with Fairwinds Estate Winery. Join the Yellow Rose Club and experience the benefits and lifestyle!
Fall
Release
INTRODUCING THE FALL 2023 VARIETAL AND LABEL

Ypsilanti, Mich
2020 Pinot Noir – Santa Barbara County

"In 1899, in Ypsilanti, Mich! Eight great girls sat right down and made themselves a wish!" This beloved recruitment cheer has gotten thousands of Sisters "fired up" over the years. For many of us, singing recruitment cheers in sync with our Sisters are some of our fondest memories. This cheer was less about the words—it was about feeling perfectly in unison with one another and electrified by our Sisterhood. The Ypsilanti, Mich Pinot Noir honors the spirit and pride we feel when we cheer from the rooftops about Alpha Sigma Tau.

We introduce you to Ypsilanti, Mich. Our Pinot Noir from Santa Barbara County experiences a lengthy and cool growing season that is similar to the climate of the Burgundy region of east-central France. Unlike Burgundy, our Pinot Noir experiences dense fog that rolls in off the Pacific Ocean; this fog contributes to the ideal climate for Pinot Noir, offering just enough moisture to be beneficial without lingering too long.

This Pinot Noir has aromas of cherries, raspberries, blackberries, and brown sugar with notes of baking spices. On the palate, the wine opens with bright, fruit flavors of strawberries, leading to a round mouthfeel on the mid-palate and soft, velvety tannins on a long, elegant finish.
$58 / Bottle
Spring
Release
INTRODUCING THE SPRING 2023 VARIETALS AND LABELS

Friendship & Fidelity
2019 Cabernet Sauvignon – Napa Valley

"I believe in the values of friendship and fidelity to purpose." Our Creed's second line embodies who Alpha Sigma Tau is at our core: Sisters who believe that friendship and loyalty to one another make us stronger. We honor our Creed with the second bottle of our Creed Collection, featuring an anchor inspired by engraving plates used in the production of The Anchor magazine throughout the 20th century.

Our flagship Napa Valley Cabernet Sauvignon is a classic representation of the appellation's preeminent varietal. Notes of black cherry, blackberry and plum are complemented by hits of toasted oak, dried currant and baking spice. Fine-grained tannins and ample brightness on the palate give way to a polished mouthfeel and exceptionally long finish.
$95 / Bottle

Emerald and Gold
2020 Cuvée Blanc – Napa Valley

Aqua. Emerald. Maroon. Gold. Before joining Alpha Sigma Tau, no color was more significant than the next. Now, as members of Alpha Sigma Tau, Emerald and Gold are no longer ordinary. From the first moment we donned the Emerald and Gold, we were proud to wear these colors for the world to see. This iconic color pairing reminds us to cherish our Sisterhood and all the good she brings. We will love them forever—Emerald and Gold.

This elegant white wine blend is alluring and complex, with a sensuous offering of tropical fruits, white flowers and subtle spice. The nose is like a bouquet of flowers and jumps from the glass with ripe lemon, white peach and orange blossom followed by notes of toast and white pepper. On the tongue, lemon bursts forward with pineapple and other tropical fruit, with undertones of vanilla. The finish is bright and zingy and mellows with vanilla and subtle spices in its length.
$44 / Bottle